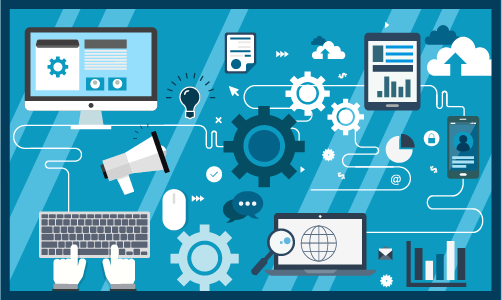 The Refractories Market report upholds the future market predictions related to Refractories market size, revenue, production, Consumption, gross margin and other substantial factors. It also examines the role of the prominent Refractories market players involved in the industry including their corporate overview. While emphasizing the key driving factors for Refractories market, the report also offers a full study of the future trends and developments of the market.
Global Refractories Market is valued approximately at USD 22.5 billion in 2019 and is anticipated to grow with a healthy growth rate of more than 3.4 % over the forecast period 2020-2027. Refractories or refractory materials are resistant to the high temperatures used in mould or crucible construction. They are made from natural and synthetic materials, usually non-metallic, or alloy and mineral combinations such as alumina, fireclays, bauxite, chromite, dolomite, magnesite, silicon carbide, and zirconia. Refractory demand can be attributed to the growing development of infrastructure in developed and developing countries worldwide
The report thoroughly covers the Refractories market by type, applications and regions. The report provides an balanced and detailed analysis of the on-going Refractories trends, opportunities/high growth areas, Refractories market drivers which would help the investors to device and align their market strategies according to the current and future market dynamics.
Request Sample Copy of this Report @ https://justpositivity.com/request-sample/753
Growing demand for non-ferrous metals used to produce castings for the aerospace, automotive, medical, building, and electrical industries is likely to drive the global market for refractories. Whereas, Recycling of refractory materials is expected to create significant growth opportunity in the market over the forecast period. The key players of global Refractories market have adopted various strategies to gain competitive advantage including product launch, mergers and acquisition, partnerships and agreements, investment, funding and others. For instance, Morgan Advanced Materials purchased Carbo San Luis (Buenos Aires, ARG) in June 2020 to support and extend the network in Argentina, Chile and Peru. In June 2020, Vesuvius released its latest product a?? KALPUR, under its brand Foseco.
Refractories Market forecasting derived from in-depth understanding attained from future market spending patterns provides enumerated insight to support your decision-making process. Our market forecasting is based on a market model derived from market connectivity, dynamics, and identified persuasive factors around which conventions about the market are made. These conventions are enlightened by fact-bases, put by primary and secondary research instruments, regressive analysis and an extensive connect with industry people.
Major Companies covered in Refractories market report are: Rhi Magnesita, Vesuvius, Krosaki Harima, Shinagawa Refractories, Saint-Gobain, Corning Incorporated, Morgan Advanced Materials, Coorstek Incorporated, Harbisonwalker International, Imerys ,
The report supplies substantial data regarding the Refractories market share that each one among these companies currently garner across this business, in tandem with the Refractories market share that they're expected to acquire by the top of the forecast period. Also, the report elaborates on details concerning the products manufactured by each of those firms, that might help new entrants and prominent stakeholders work on their competition and strategy portfolios. to not mention, their decision-making process is susceptible to get easier due to the Refractories market report also enumerates a gist of the merchandise price trends and therefore the profit margins of every firm within the industry.
Table of Contents
1 Refractories Market overview
Market Introduction
Research Objectives
Years Considered
Market Research Methodology
Economic Indicators
Currency Considered
2 Executive Summary
World Market Overview
Global Refractories Consumption analysis and forecast
Refractories Consumption CAGR by Region
3 Market Drivers, Challenges and Trends
Refractories Market Drivers and Impact
Growing Demand from Key Regions
Growing Demand from Key Applications and Potential Industries
Market Challenges and Impact
Refractories Market Trends
4 Marketing, Distributors and Customer
Sales Channel
Direct Channels
Indirect Channels
5 Key Players Analysis
Company Details
Refractories Product Offered
Main Business Overview
Product Benchmarking
Recent Developments and Technological Advancement
Request Customization on This Report @ https://justpositivity.com/request-for-customization/753