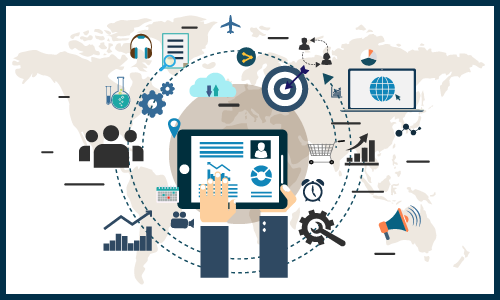 Latest updates on Pet Tech market, a comprehensive study enumerating the latest price trends and pivotal drivers rendering a positive impact on the industry landscape. Further, the report is inclusive of the competitive terrain of this vertical in addition to the market share analysis and the contribution of the prominent contenders toward the overall industry.
Rise in concern toward food & nutrition of pets is encouraging owners to adopt automatic pet feeders & bowls. It allows the owners to keep track of the eating pattern or habits of their pets to provide a healthy & nutritional diet. Some of the smart pet feeders available in the pet tech market include WOpet automatic pet feeder, Feed & Go smart pet feeder, and Petdiary automatic cat feeder. These smart solutions are allowing owners to control the portion size and meal serving remotely with the help of a smartphone application. For instance, in May 2018, Wagz Inc. announced the launch of Wagz serve smart feeder with intelligent serving technology that helps the owners control all the operations of the feeder from their smartphones.
Increasing adoption of pet healthcare products owing to the rise in demand for modern solutions to track & analyze health conditions and fitness of animals is being witnessed. Manufacturers are offering innovative products to cater to these demands. For instance, Felcana is offering Felcana Serenity that combines audio & vision sensor technologies to detect and respond to pet stress & anxiety. It includes a pet webcam that aims to combat separation anxiety with the use of calming human voices, which can be controlled with the help of a smartphone application. Similarly, pet collars are being widely used to track the vital signs & activity of a pet. PetPace collar is integrated with non-invasive sensors that monitor several data including pulse rate, temperature, respiration, calories, and activity levels. Increasing demand for such innovative products will positively impact the pet tech market growth.
Pet Tech Market is expected to exceed USD 20 billion by 2025. Increase in investments by pet owners on health, fitness, and safety of their pets is being witnessed. The players are catering to these demands of owners by developing smart solutions that allow the customers to remotely monitor the pet?s activities and health parameters. For instance, Petcube is offering smart camera with voice control which provides extra monitoring & security of pets. Additionally, the increase in the number of household pets in the U.S. is also encouraging manufacturers to cater to their modern technologies. According to the American Pet Products Association (APPA), around 85 million U.S. families owned a pet (either a cat or a dog) during 2017-2018.
Request Sample Copy of this Report @ https://justpositivity.com/request-sample/950
The key players operating in the pet tech market are Whistle Labs LLC, WOPET, Tractive, Scollar, Pod Trackers Pty Ltd., Petrics, Petnet Inc., PetPace LLC, Petcube, Inc., Petkit, Nedap N.V., MotorolaKonectera, Loc8tor, IceRobotics, Garmin Ltd., GoPro, CleverPet, and Fitbark. The players are implementing several strategic initiatives, such as mergers & acquisitions, to expand their product offerings and global reach. For instance, in September 2018, Wagz Inc. announced the acquisition of Smart Pet LLC?s Link AKC smart collar. This acquisition will allow the company to include smart collars in its product line.
The Europe pet tech market is predicted to grow rapidly with increased adoption of connected technologies to monitor the health status of pets. Countries including Germany, France, and the UK are the major markets due to the increase in the number of household pets. The owners are engaged in incorporating innovative solutions that will monitor the safety & health of their pets. Moreover, high spending capability coupled with the rise in disposable income of citizens is also a major factor encouraging the owners to purchase smart solutions for their pets.
Major Highlights from Table of contents are listed below for quick lookup into Pet Tech Market report
Chapter 1. Methodology and Scope
Definitions & forecast parameters
Methodology and forecast parameters
Chapter 2. Executive Summary
Business trends of Pet Tech Market
Chapter 3. Pet Tech Industry Insights
Pet Tech Market Industry segmentation
Analysis of Manufacturers in the Pet Tech industry
Distribution channel analysis
Pet Tech Market Technology & innovation landscape
Pet Tech Market Growth drivers
Industry pitfalls & challenges
Chapter 4. Company Profiles
Business Overview of Pet Tech Market Companies
Strategic Outlook and Decisive Analysis of companies in Pet Tech Market
Request Customization on This Report @ https://justpositivity.com/request-for-customization/950