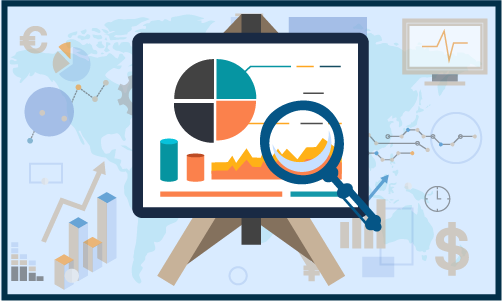 A new report on E-Learning market that provides a comprehensive review of this industry with respect to the driving forces influencing the market size. Comprising the current and future trends defining the dynamics of this industry vertical, this report also incorporates the regional landscape of E-Learning market in tandem with its competitive terrain.
The e-learning market consists of a large number of service providers that are offering different types of services to the customers. With technological advancements and innovations in the industry, these providers are expanding their service offerings that use these advanced solutions. Several players are offering mobile-based and gamified services, which help the learner to be updated through an interactive medium. These providers are competing based on the diversification in their offerings. For instance, Netsmartz provides different types of services to its customers that include mobile e-learning solutions, gamified e-learning, animation & simulation, consultancy, and course builders, among others. These companies are partnering with large corporations and universities to offer their innovative services around the world, accelerating e-learning market growth.
Increasing number of internet and mobile users has a major impact on the e-learning market. With the rise in broadband and Wi-Fi access across the globe, customers have widespread access to the information about the best-suited online programs that will enhance their professional career. E-learning market players are majorly targeting the areas, where many consumers have access to efficient internet or broadband speed. The Asia Pacific region has a large number of internet users among other regions. According to Internet World Stats, in June 2018, the region accounted for 2.06 billion internet users.
E-Learning Market is expected to exceed USD 300 billion by 2025. The increasing popularity of social media platforms among people is providing a great opportunity to players in the e-learning market to offer their offerings through these mediums. The online course providers are engaged in collaborating with these social platforms for delivering their content or information about the course through closed or open groups, web pages, blogs or community. For instance, LinkedIn, a social network platform proved to be extremely useful for online learning. The platform consists of several groups and discussions in different languages, where educators, instructors, and influencers share their problems, views, and development tips. Moreover, the players also utilize these social networking platforms to advertise their service offerings, thereby providing an impetus to e-learning market growth.
Request Sample Copy of this Report @ https://justpositivity.com/request-sample/932
Key players operating in the e-learning market include Cornerstone, Adobe Systems, Inc., Citrix Education, Aptara, Inc., Microsoft Corporation, Meridian Knowledge Solutions, NetDimensions., Oracle Corporation, SAP SE, Cisco Systems, Inc., Apollo Education Group, Learning Pool, Allen Interactions, Inc. and CERTPOINT Systems, Inc., among others. These players are expanding their global presence and are offering smart technologies to different application segments to cater the widespread demand for advanced learning systems. The companies in e-learning market are witnessing great opportunities from the countries such as India, China, Singapore, and South Korea where government push towards adoption of digital learning technologies is increasing rapidly.
Studying English through e-learning for several students is of interest owing to the need to save money & time and to study at a suitable time of choosing which is making the courses in Latin American market an attractive option. In addition, it is appealing students as a way of gaining additional support for a classroom-based courses. Frontier and emerging markets, such as the Brazil market is observing a rise in private HEIs. The formation of a new and improved education system has been one of the most unified developments in the education sector in Brazil over the last few years. The Brazil government has undertaken various programs that is aiding e-learning market growth. In 2016, of the 50 million higher education students, approximately 3 million students were enrolled in distance learning courses.
Major Highlights from Table of contents are listed below for quick lookup into E-Learning Market report
Chapter 1. Methodology and Scope
Definitions & forecast parameters
Methodology and forecast parameters
Chapter 2. Executive Summary
Business trends of E-Learning Market
Chapter 3. E-Learning Industry Insights
E-Learning Market Industry segmentation
Analysis of Manufacturers in the E-Learning industry
Distribution channel analysis
E-Learning Market Technology & innovation landscape
E-Learning Market Growth drivers
Industry pitfalls & challenges
Chapter 4. Company Profiles
Business Overview of E-Learning Market Companies
Strategic Outlook and Decisive Analysis of companies in E-Learning Market
Request Customization on This Report @ https://justpositivity.com/request-for-customization/932