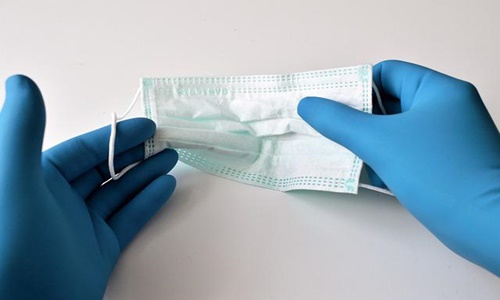 The Covid lockdown that forced people to remain inside their homes for over two weeks and closed schools and businesses in the Chinese megacity of Chengdu has reportedly been lifted on Monday.
With a population of 21 million, Chengdu is the biggest city to be shut down since the stringent two-week lockdown of Shanghai's financial hub in April, which left many citizens in dire need of food.
China is the last major economy to commit to a zero-COVID approach, and the officials are under pressure to stop virus outbreaks before an important political gathering in October.
After ceasing activity on September 1, businesses, public transportation providers, and government agencies were able to resume their work on Monday.
Similar to the regulations in other major cities like Shanghai and Beijing, Chengdu will continue mass testing, and anybody who wants to visit a public space or use public transportation will need a negative COVID test result within the past 72 hours.
According to the statement, schools will open in an organized manner and returning students will undergo rigorous testing.
Besides, all indoor entertainment venues, gyms, pools, and mahjong clubs must verify that their customers have received a negative test result within the last 48 hours.
Due to the strict lockdown, several confined inhabitants were unable to even leave their homes when a powerful earthquake in an adjacent area of Sichuan province shook the city earlier this month.
The world team table tennis championships will take place in Chengdu at the end of the month in a closed-loop bubble. This will be China's first major global sports event since the February and March Paralympic and Winter Olympics in Beijing.
In recent weeks, authorities have scrambled to contain mini outbreaks in several other regions, including Shenzhen and Guiyang in south China, which is home to Apple's China data center. All these locations have experienced selective lockdowns and travel bans.
As per the National Health Commission, China recorded 807 new regional cases on Monday, most of which were asymptomatic.
Source credit: https://www.aljazeera.com/news/2022/9/19/china-lifts-weeks-long-lockdown-on-southwest-chengdu